"For our High Summer collection, we took to the hedonistic shores of the Balearic Islands, namely Ibiza, to recapture the spirit of youthful mischief that was inherent in the so-called 'White Isle' in the 1990s" mentioned FARAH design team.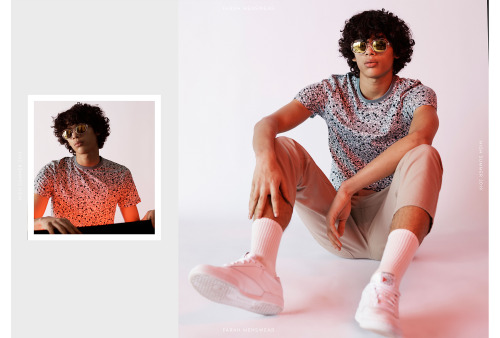 The SS19 Farah collection consists of all time classic essentials, beach-inspired piece, geometric-printed shirts, striped sweaters and basic tees mostly in pastel hues.
Throughout the collection you'll find a range of timeless silhouettes that channel a true British feel. Informed by the Balearic coastline, the colour palette offers up sun-bleached pinks, greens, and blues, which are punctuated by neon accents that recall the bright lights of Ibiza's famed super clubs, whilst highlighting key pieces with a pattern resembling the Terrazzo stone, a material used frequently in Balearic architecture.
Discover the collection on FARAH online.